How to Create Product Attribute Sets in Magento 2
Creating product attributes and attribute sets are very important part of the Magento system. Store owner should create product attribute first and then create product attribute sets. Remember that you are enable to change an attribute set which assigned to a product even after the product has been created.
Create an attribute set in Magento 2 by following:
On the Admin panel, click Stores. In the Attributes section, select Attribute Set.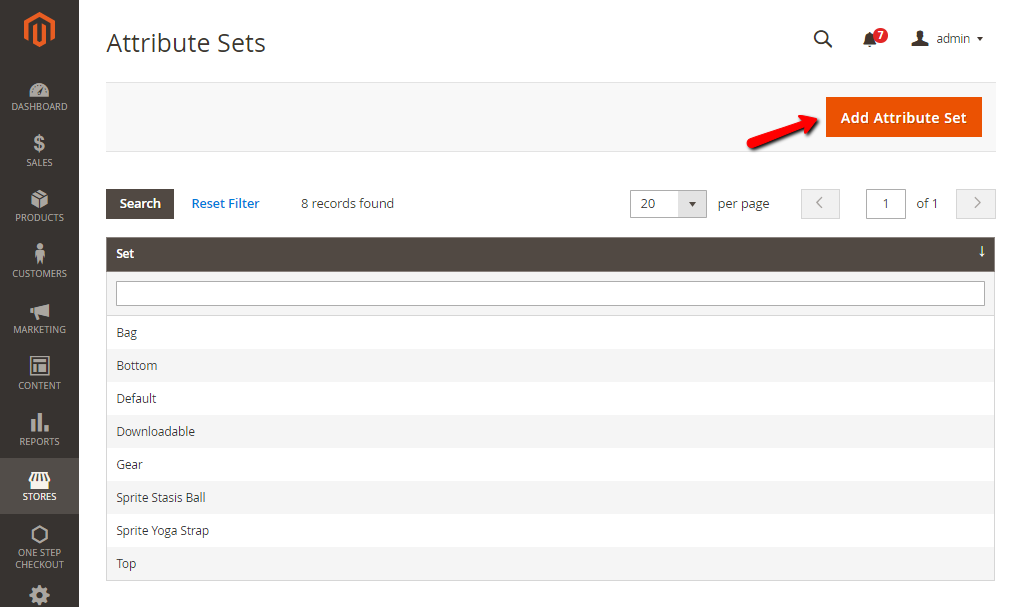 Click Add New Set button, do the following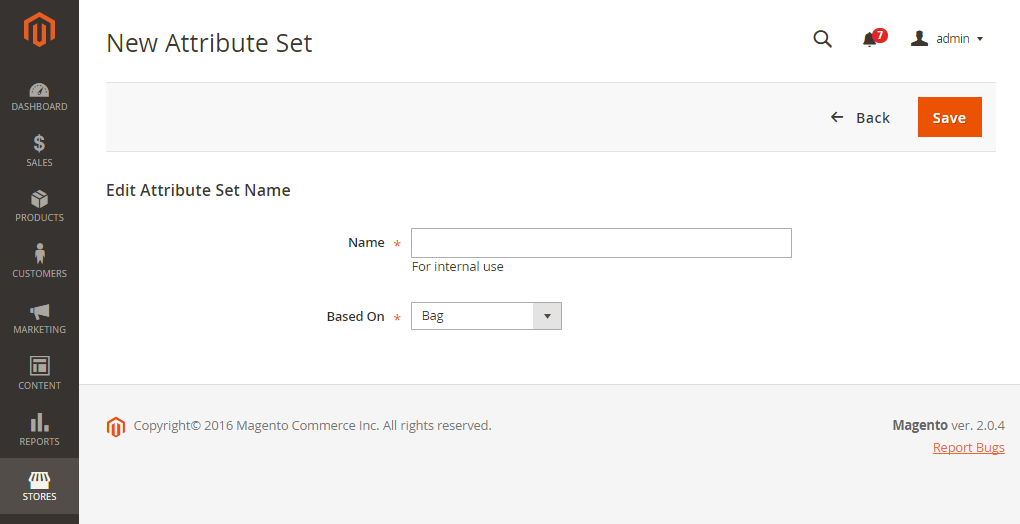 n the Name field, enter a name for the attribute set
In the Based On field, select an existing attribute set to be used as a template

Bag
Bottom
Default
Downloadable
Gear
Sprite Static Ball
Sprite Yoga Strap
Top

Click Save button and continue with the next page displays as following: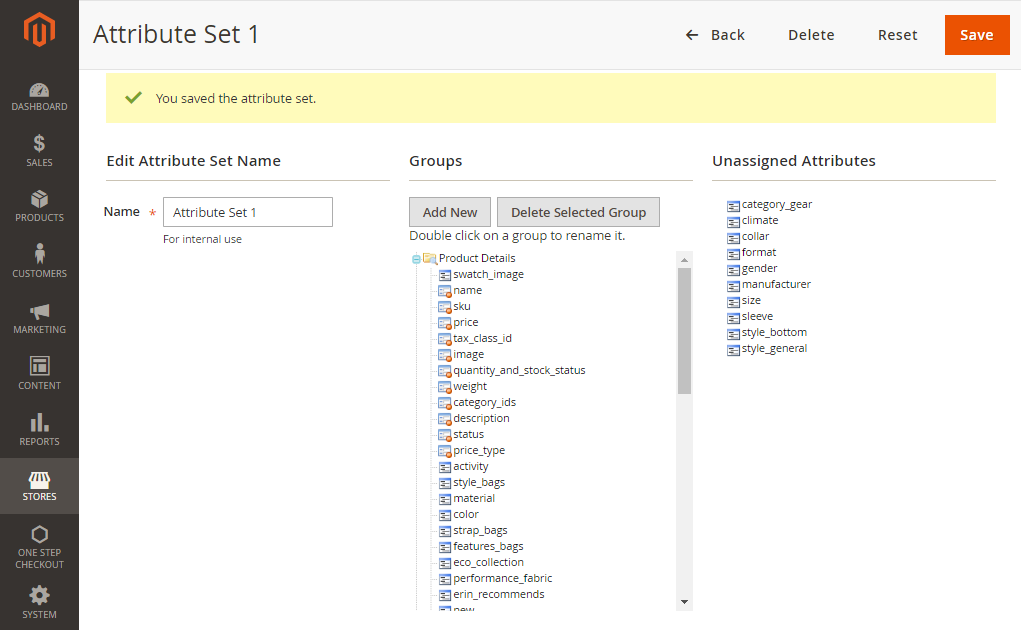 To add a new attribute to the set, drag the attribute from the Unassigned Attributes list to the appropriate folder in the Groups column.
When complete, click Save button.