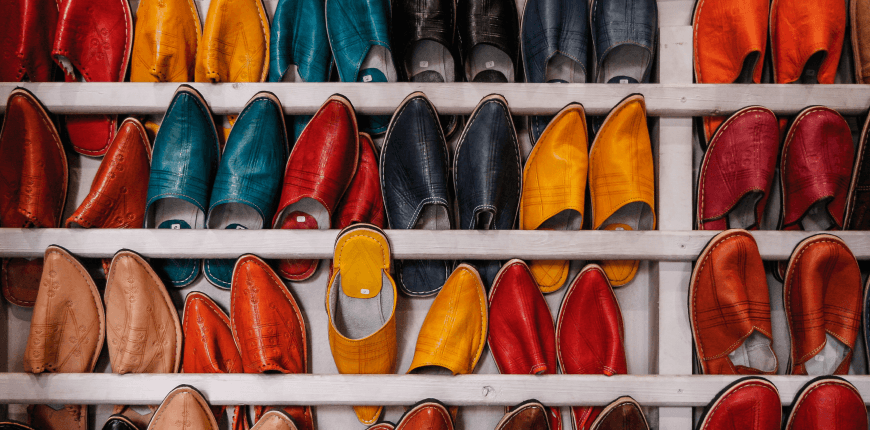 How To Create Magento 2 Configurable Products In 6 Steps?
On trading these days, any goods can have a crazily enormous range of variations, which brings quite a bit of challenge to stock management. Every super-busy online store owner deeply perceives that treating them separately like simple products isn't right, not to mention the wise way to smooth your business cycle. So where lie the solutions? You must have heard of the phrase "Magento 2 configurable products".
For example, a pair of shoes can be varied in different colors and sizes. They are configurable products that bring to customers a few options instead of only the default.
Thanks to using Magento 2 configurable product attributes, we can manage all those similar pairs of shoes together more efficiently among a whole ocean of other things in our stocks.
On awareness of that importance, Magento 2 allows a website admin to create new configurable products right away, saving a lot of time spent on creating every single simple product.
How To Create A Magento 2 Configurable Product At Ease?
The default Magento 2 functionality allows you to add new products, mass-delete the products you don't need, change the status of the selected items, add product attributes, etc.


Step 1: Go To Product Workspace
In the backend, go to the Products → Catalog section where you can see the orange-colored button immediately. Click it to find a drop-down list then select Configurable Product which is our only concern from now.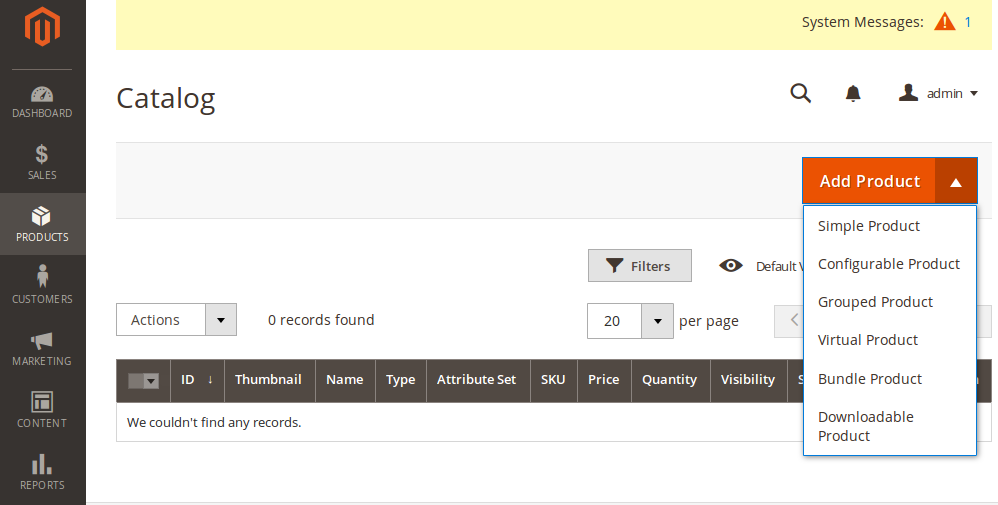 Step 2: Create Configurations
Fill in all information for product details as given, or at least the three required fields. When it's done, you scroll down to the bottom of the page then select Create Configurations.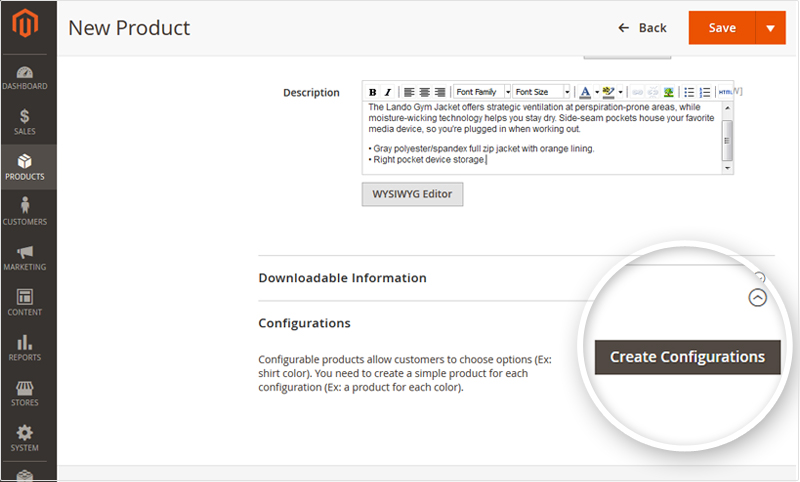 Step 3: Set Up Magento 2 Configurable Product Attributes
Now, you need to select attributes for product details. For instance, color and size are attributes for a pair of shoes. If you cannot find the needed attributes for your products in the given list, just make it shown up by selecting the button Create New Attribute. Then you choose the "Next" button to proceed.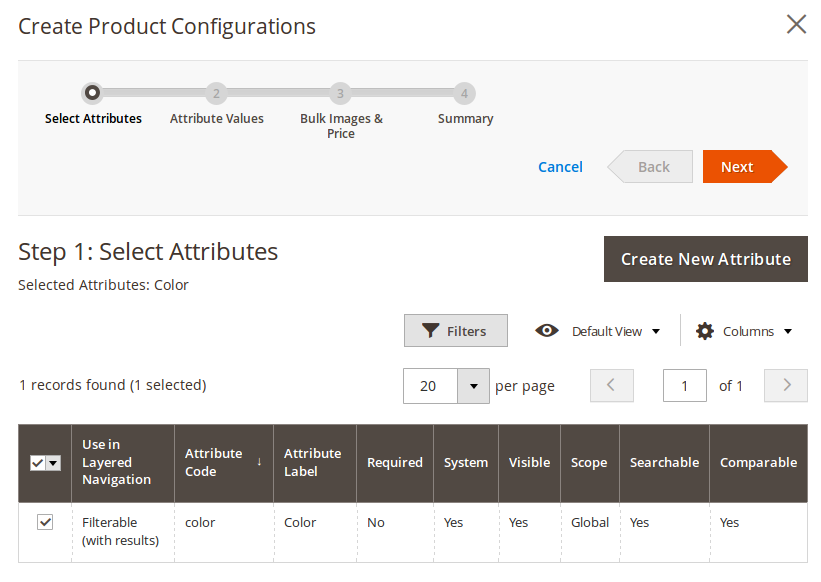 Step 4: Define Attributes Values
Now is the time for you to choose values or creates new ones for product attributes. If the color is an attribute then green or yellow are the two possible values of it. Each combination of values will create a unique product SKU. When finished, you click Next to continue.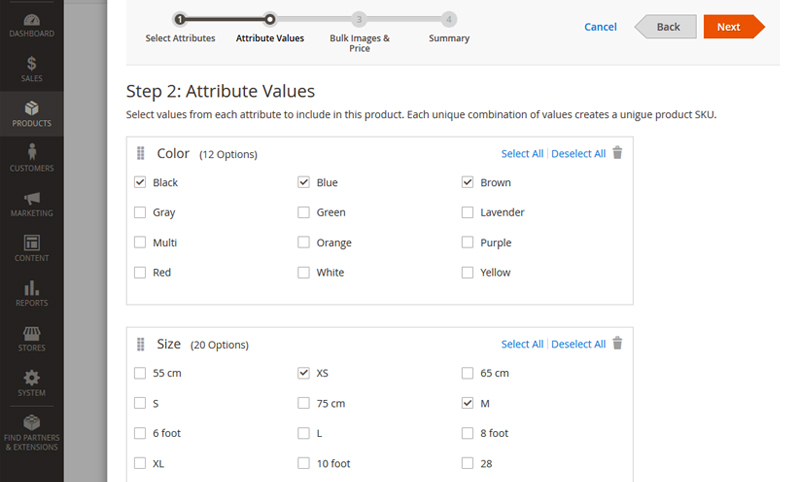 Step 5: Upload Images For The Parent And The Child
This step will show you the options for displaying images, quantity, and price for each unique product.
For images, if you select "Apply unique images by attribute to each SKU," that means different images are displayed for each SKU.
Otherwise, if you select "Apply the single set of images to all SKUs," it leads to no differences in images among all products in the same configuration. It's applied similarly when you customize price and quantity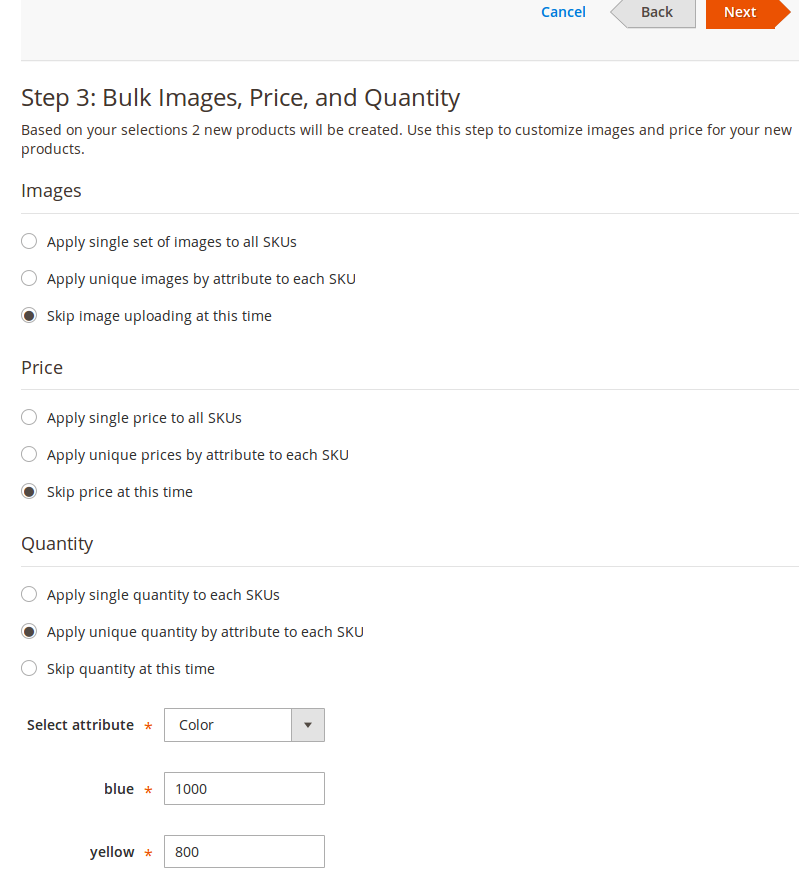 Step 6: Finish The Creation Of Magento 2 Configurable Product
In summary, it will show you the results of all the customization that you have made until now. Once you click Generate Products, all associated simple products will be created automatically.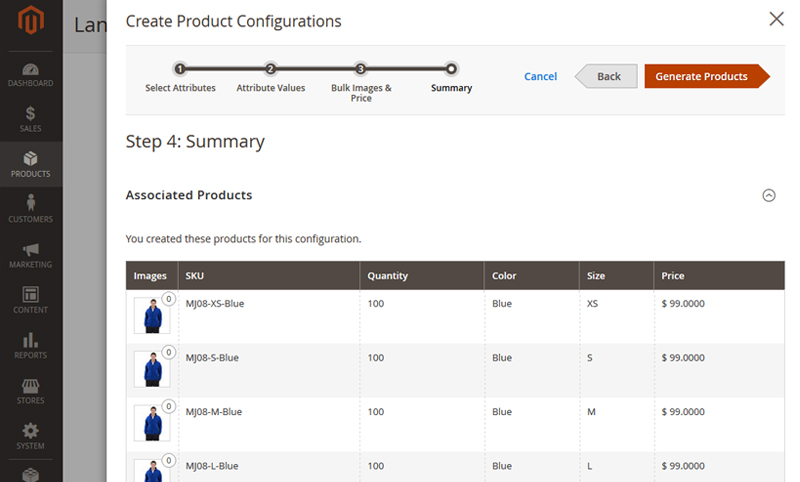 Click on Save to finish the process. Now you can manage all of them in the Admin Control Panel, Product → Catalog section, or go to the frontend to check how it looks.
A small note here is that sometimes you may come across the problem of the out-of-stock product showing on the frontend.
Conclusion 
You see, compared to how you create Magento 2 Configurable Products in Magento 1.x, Magento 2 is about a new, different process for you to adapt even in the same function. So we hope you find this helpful.
Besides, also concerning configurable products in Magento 2, we've been working hard on Configurable Product Grid Table View for Magento 2 that offers a better and more convenient solution to display them on your sites.
Specifically, the extension allows displaying all single options for a configurable product in a neat table which helps customers order more quickly and add to cart multiple items at once.