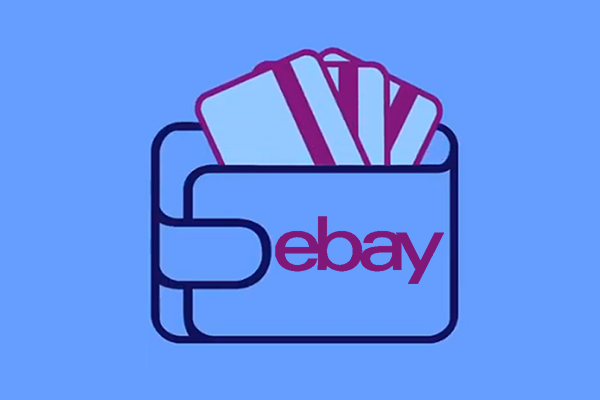 UK private seller eBay payments starts to roll out
If you are an UK private seller eBay payments might be coming to you this week or in the near future. Rolling out eBay payments means that eBay manages the end-to-end payments experience on-platform making life easier and the eBay experience more seamless for the everyday eBay seller.
UK private seller eBay payments gives a single sign on for selling and getting paid. When a sale is made, the payment is collected and funds sent directly to the seller's bank account automatically. Sellers can choose to be paid out daily or weekly and best of all, in cases of disputes, buyers will only get one shot at appealing to eBay and can't second dip (as in the past by opening a dispute with a third party payment provider).
The big plus point is that eBay payments enables new options for buyers to pay on eBay when purchasing from you which currently include Google Pay and Apple Pay. PayPal is an option as is credit or debit cards for those that don't want to use mobile payments. A major advantage for buyers is a more streamlined experience at checkout and at last a single sign on to eBay with no need to open a PayPal account before buying.
Most sellers can expect to pay the same or less than before. Although you can expect your eBay fees to rise this is instead of also having 3.4% snaffled by PayPal so overall your fees should fall. Unlike business sellers, it's a pretty simple comparison to make as just about every private seller will be on the top 3.4% PayPal tier (unless they are businesses masquerading as a private seller in which case everyone will be shouting at you to upgrade to a business account!)
eBay calculate the savings based on annual total sales volumes, and comparisons of prior eBay final value fees plus typical 3rd party payment provider fees, with the new eBay final value fees (without any 3rd party processing fees).
With all payment methods and accounts on the eBay platform, that means sellers now only need to work with one customer service team to settle disputes, streamlining the overall customer experience.
A downside for private sellers is that they'll no longer have a balance available to spend on eBay (or elsewhere) in PayPal as soon as a sale takes place. Many private sellers liked having savings from selling activity, separate to their normal bank account, knowing it was extra bunce they could splash on purchases without feeling guilty. In some ways this however is more a danger to eBay that private sellers might start buying on other sites but then in truth buyers could already do that in the past with any site that offers PayPal anyway.
A big plus for private sellers will also be that they'll never be hit with a invoice weeks after a selling splurge on eBay – with most fess snaffled by eBay at the point of sale, any money that ends up in their bank account is theirs to spend with no unexpected bill for fees to follow.