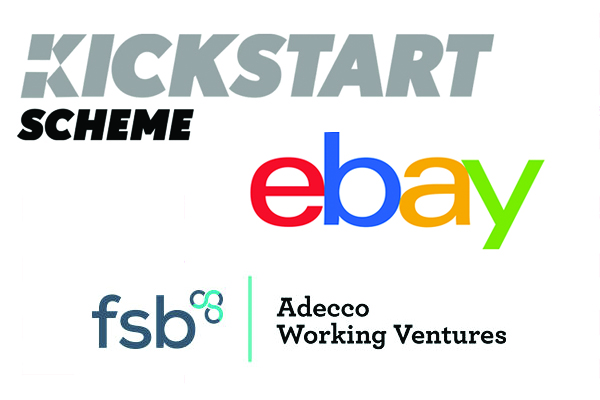 eBay Kickstart email invites sellers to create jobs
You may well have received an eBay Kickstart email this week, inviting you to take on a young person who is otherwise facing an uncertain future. It's a bit of a win win offer so take it seriously – eBay will provide training and £500 in fee credits, the UK Government covers 100% of their wages and Adecco will provide support to the businesses offering a placement.
The Kickstart Scheme aims to provide work placements for 16-24 year olds at risk of long-term unemployment who are currently receiving Universal Benefits. If you received the eBay Kickstart email then you've been identified as an eBay business who could offer a lifeline to an eager worker and the support and finance package is there to help.
eBay is offering a total of £500 in fee credits for up to 1,000 participating businesses and has teamed up with the Federation of Small Businesses (FSB) and Adecco Working Ventures to support up to 1,000 eligible small businesses in providing new work placements through the Government's £2bn Kickstart Scheme. This is designed to play a key role in rebuilding the UK's economy and supporting young people into sustainable employment.
Overall this is a massively generous package so if you've got a potential opening, and can offer someone a new job, read on or check the eBay Kickstart email for more details.
eBay Kickstart email highlights
The Kickstart scheme was launched by HM Treasury and the Department for Work and Pensions earlier this year to support businesses to offer six-month work placement opportunities to 16-24 year olds who are in receipt of Universal Credit and at risk of long-term unemployment.
Under the scheme, the UK Government covers 100% of the cost of a six-month work placement, including the age-relevant National Minimum Wage, National Insurance and pension contributions for 25 hours a week – up to £6,500 per person and at a total cost of £2bn.
The FSB and Adecco Working Ventures have partnered to allow small businesses to pool their vacancies, allowing them to access the scheme no matter how many opportunities they can offer rather than the 30 needed to apply for the scheme directly.
As part of the initiative, up to 1,000 eligible small businesses who have an eBay account and successfully participate in the Kickstart scheme, will receive up to £500 in eBay seller fee credits that can be used to offset their fees on eBay.
eBay will offer training to young people taken on by eligible eBay businesses to improve their ecommerce and digital skills. Adecco will also provide support to the successful small businesses throughout the placement, including a dedicated Kickstart Placement Manager and access to an online portal of resources.